December 2nd, 2021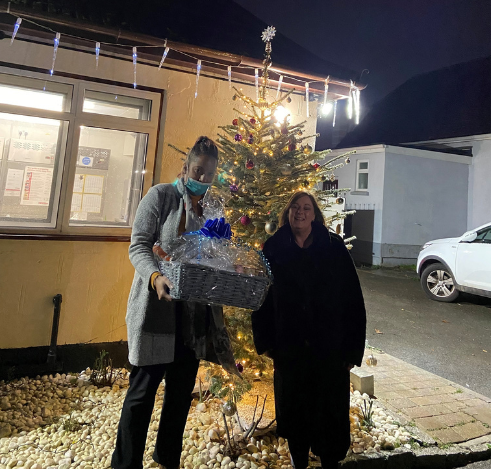 This week, Kim, our arranger at Datchet very kindly prepared two Christmas hampers for St. Mary the Virgin Church and Eton House Residential Home. Both hampers were greatly received and will be used for their upcoming Christmas raffles.
Thank you to Kim for all her work in the local community this year, we would also like to wish everyone in Datchet a happy and safe Christmas.
The Datchet branch can be contacted on 01753 314969 or at datchet@lodgebrothers.co.uk.
Pictured left, Kim with the manager at Eton House Residential Home.