July 5th, 2019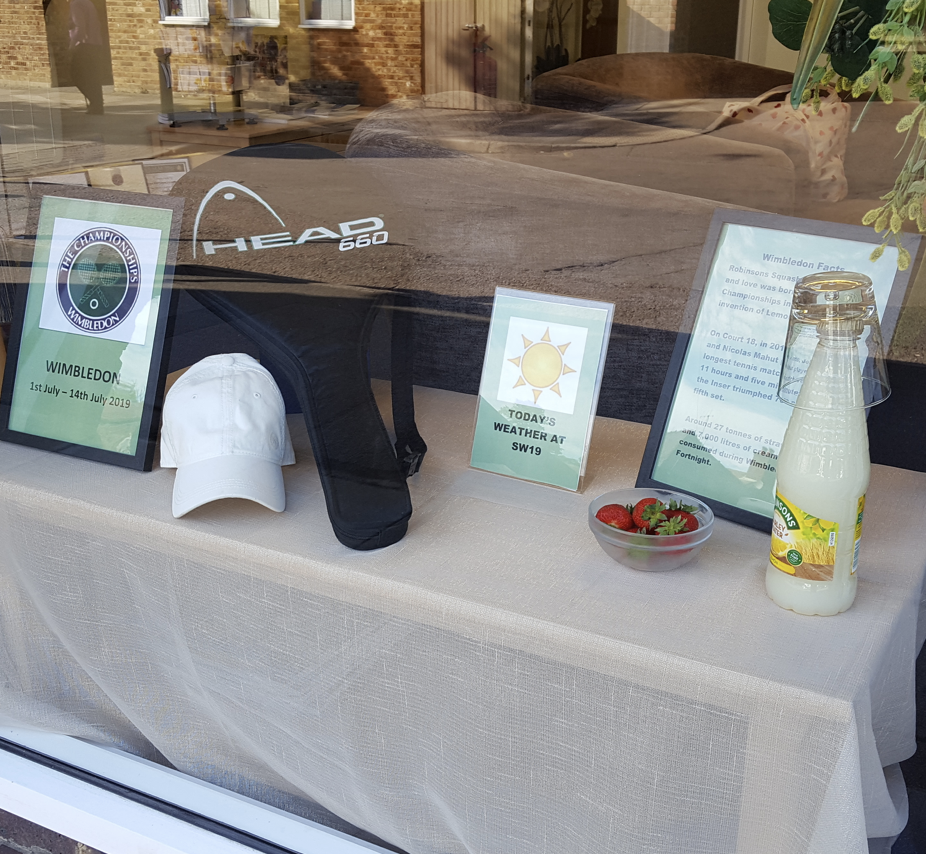 This year, to celebrate Wimbledon Fortnight, Claire at Cobham branch has included in her window display some interesting Wimbledon facts:
Robinsons Barley Water was born at the 1935 Championships to quench the players thirst.
The longest match ever played was on Court 18 in 2010 between John Inser and Nicolas Mahut taking 11 hours and five mins, before Inser triumphed 70-68 in the fifth set.
Around 27,000 kilos of strawberries and 7,000 litres of cream will be consumed during Wimbledon Fortnight.
Good luck to all the players!!