July 29th, 2016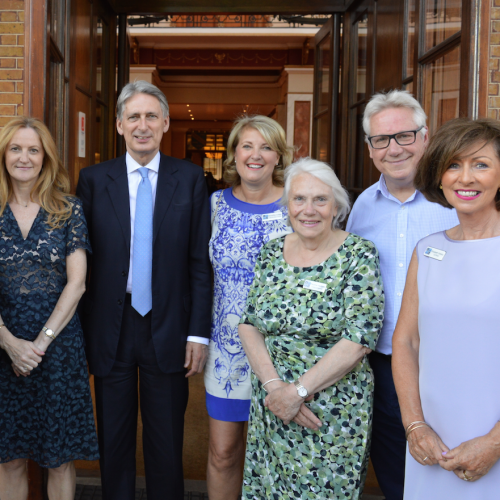 The Runnymede & Weybridge Enterprise Forum is a local business group led by The Right Hon Philip Hammond, Chancellor of the Exchequer, and Chaired by Beverley Lodge, Director of Lodge Brothers. The RWEF runs various events for businesses in the local community.
A recent summer soire event was held at The Oatlands Park Hotel in Weybridge on 20th July and was Philip's first event as Chancellor.
Over 60 people attended and enjoyed the delights of the newly refurbished hotel in evening sunshine.
Beverley Lodge explained, " Philip is remarkably approachable and great fun. He's tremendously supportive and has not missed one of our six events this year, taking time from his busy schedule to be here."
The photograph shows Susan Hammond, Philip Hammond, Beverley Lodge, Pauline Hedges Paul Girling and Elizabeth Vickery