September 19th, 2017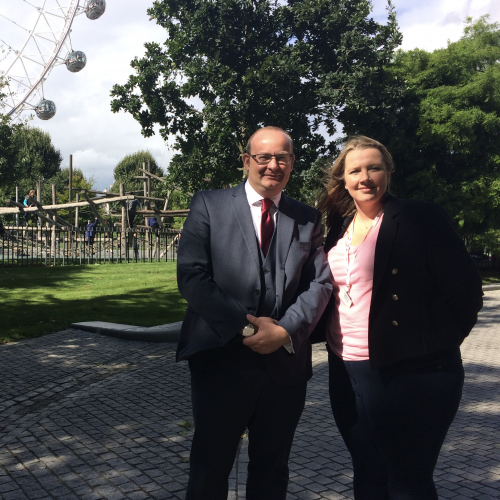 A few lucky residents from Tiltwood Care Home in Cobham Surrey enjoyed a day out in London recently courtesy of Lodge Brothers.
Staff at Tiltwood had become frustrated with being let down by local transport options so Lodge Brothers stepped in with two chauffeur driven limousines to London. The residents enjoyed taking in all the sights and also had a rotation on the London Eye in their own personal pod! It was something the residents had always wanted to do, and granting this wish made some dreams come true.
Outings for the residents, especially those with dementia, are very beneficial to body and mind. New scenery and also exercise, both help the residents keep an active social life which is key to helping someone with dementia feel happy and motivated, helping with relaxation and general confidence.
Paul Bye Surrey Commercial & Operations Manager commented, "It was disappointing to hear how residents had been let down in the past and I knew I could easily make a few people very happy by providing a couple of our cars. Working with Emma the care home manager we managed to find time in our diaries to make this event possible, everybody had a wonderful day"
Paul Bye is pictured here in front of the London Eye with Emma Fox care home manager at Tiltwood.