August 1st, 2017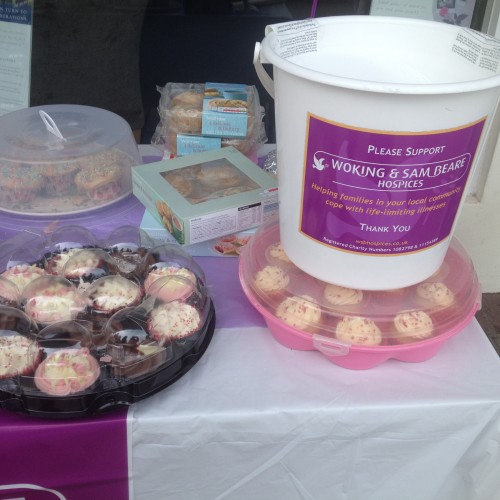 On Friday, 28th July 2017 from 10 am till 3pm Lodge Brothers of Woking held a cake sale outside the branch to support their local hospice.
Neil Rosewell (relief arranger) and Susan Areington (branch arranger) were available to greet passers-by and offer cakes. Previous clients, friends, colleagues and volunteers from the Coign Church also gave their support. Waitrose, West Byfleet kindly donated a large number of cakes and eats. The good people of Woking were extremely generous and donations are continuing to be made, all towards 'Woking & Sam Beare Hospices'.
If you would like to donate to this worthwhile charity, specifically for this event please contact Susan at the Woking Branch.