August 8th, 2019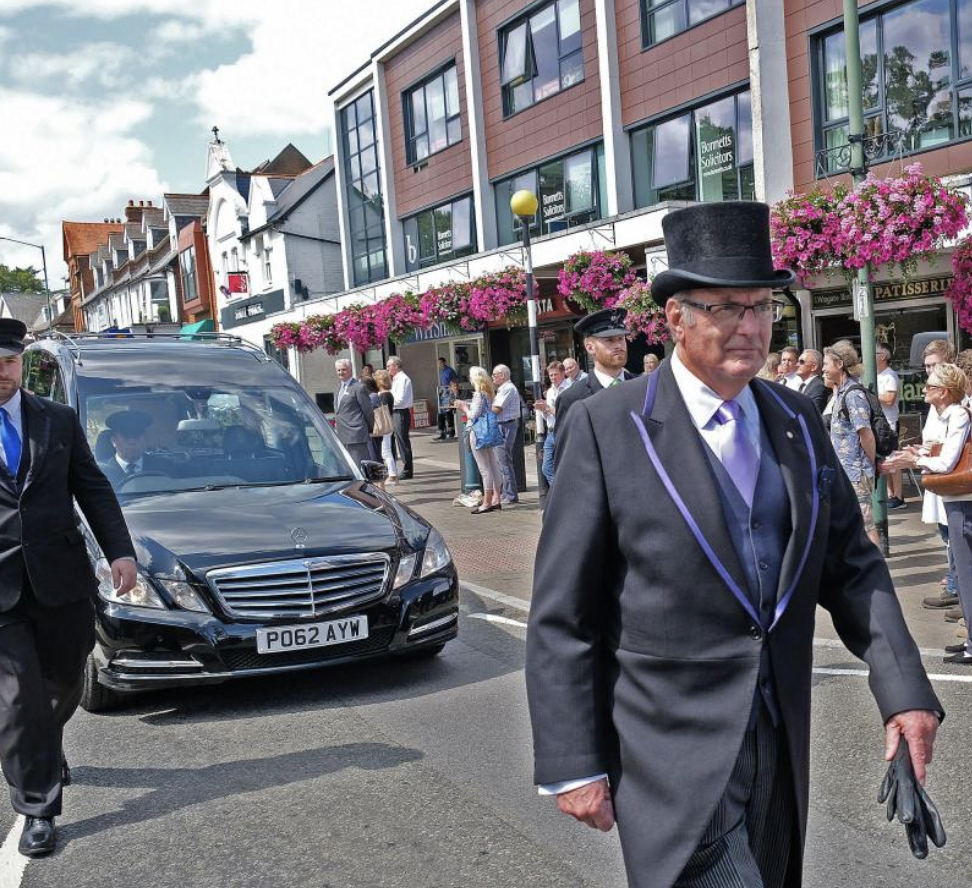 It has been a real privilege to serve the Lewis family here in our Sunningdale Branch, and on Monday 5th August we were able to look after the funeral for The Late Colin Lewis, a prominent business man of Ascot.
Staff, and over a hundred customers of C E Lewis The Butchers, in Ascot High Street, applauded as the funeral cortege, which included his butcher's van, came past the shop for the final time.
Mr Lewis' funeral took place at St Peter's Church, Cranbourne,  where over a hundred people attended, they included his loving family, his loyal customers, and nearby shop owners and businesses.
Described as a "ray of sunshine" by many who knew him, Colin served residents in Ascot for over 50 years and loved everyone he met in "the shop". It wasn't just a job for him, it was a vocation. He will be sorely missed by all who knew him, and his catchphrase "lovely day" will be a lasting memory, remembered by everyone, even if it was pouring with rain!