June 7th, 2019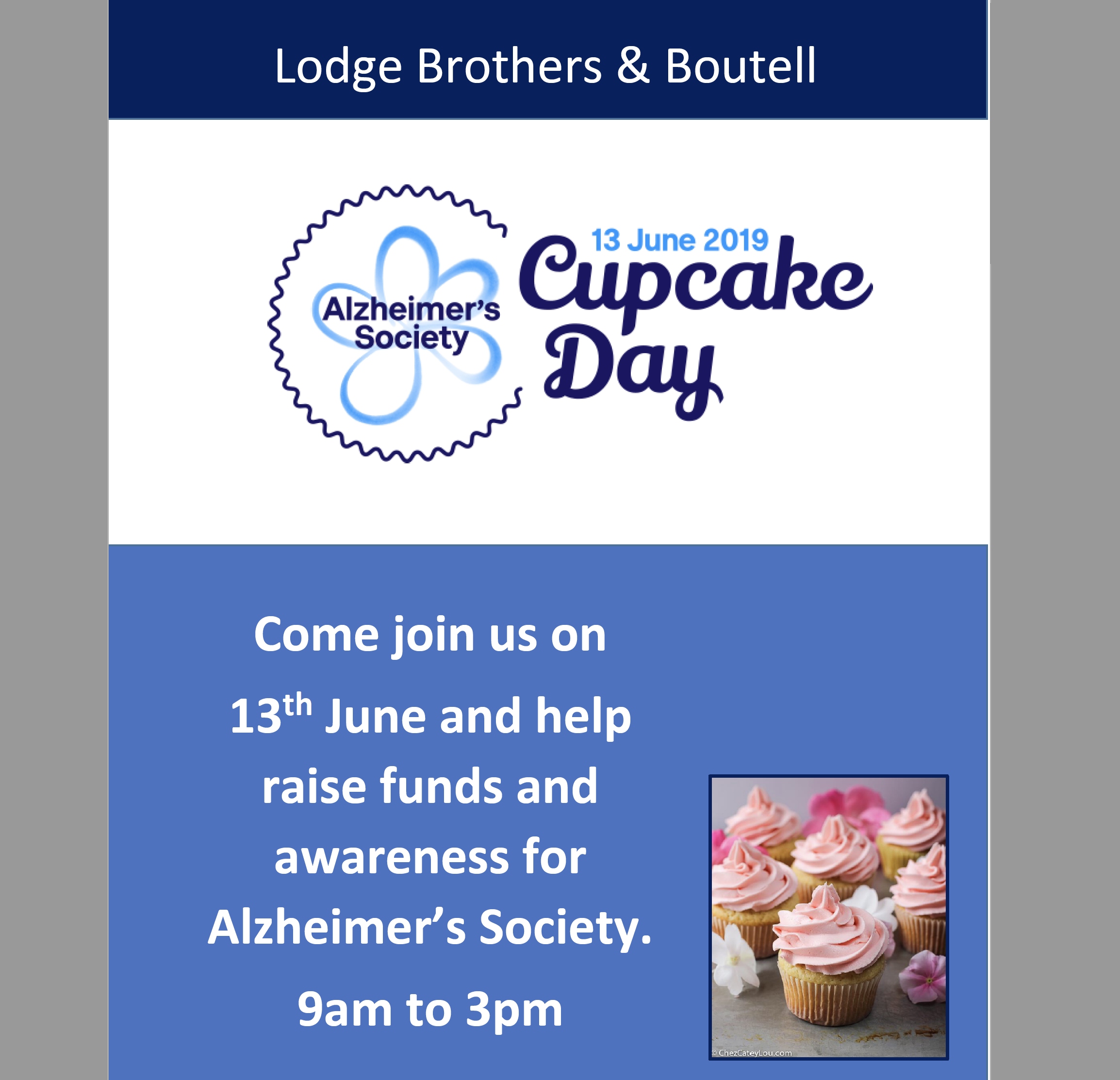 There's nothing we love more than getting behind a worthy cause. That's why Lodge Brothers and Boutell of Byfleet are delighted to be supporting Alzheimer's Society's Cupcake Day 2019.
Whether you're a baking novice or a pro, Cupcake Day is your chance to unite in the fight against dementia whilst getting a giant helping of fun. There are about a million different ways to make a cupcake – it can be as easy or as fancy as you like. And let's face it, however they look they all taste great fresh out of the oven (or fresh from the shop!).
Cupcake Day, which will be held on the 13th of June, is a fund-raising day dedicated to defeating dementia. 850,000 people in the UK have dementia, and this is set to rise to over 1 million by 2025. Taking part in Cupcake Day is a brilliant and easy way to support the work of the UK's leading dementia charity.
The staff of Lodge Brothers & Boutell will be providing tasty treats at the branch at 50 High Road, Byfleet in return for a donation to this worthy charity, also enter our raffle to win a cream tea for two.