August 10th, 2016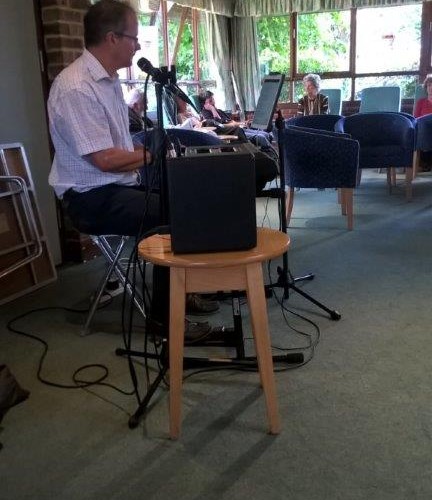 Lodge Brothers of Addlestone recently organised an event at the Eileen Tozer Day Centre where the air was filled with musical memories for over 50 local residents.
Lodge Brothers regularly look for opportunities to entertain and support the local community and appreciate how hard it can be for local organisations to fund events and find the resources to make them successful. Working alongside the Eileen Tozer Day Centre, a plan was soon formulated and the Musical Memories Afternoon was created.
Guests were kept happy with endless supplies of tea and coffee, whilst music from throughout the ages was played, and on occasion danced to by those who attended.
Ken Ash, funeral arranger for Lodge Brothers in Addlestone commented, "Giving back to the community is very important for us, and to see so many people enjoying themselves is reward enough, we have already discussed hosting this event again next year."