Memorials
LODGE BROTHERS MEMORIAL MASONS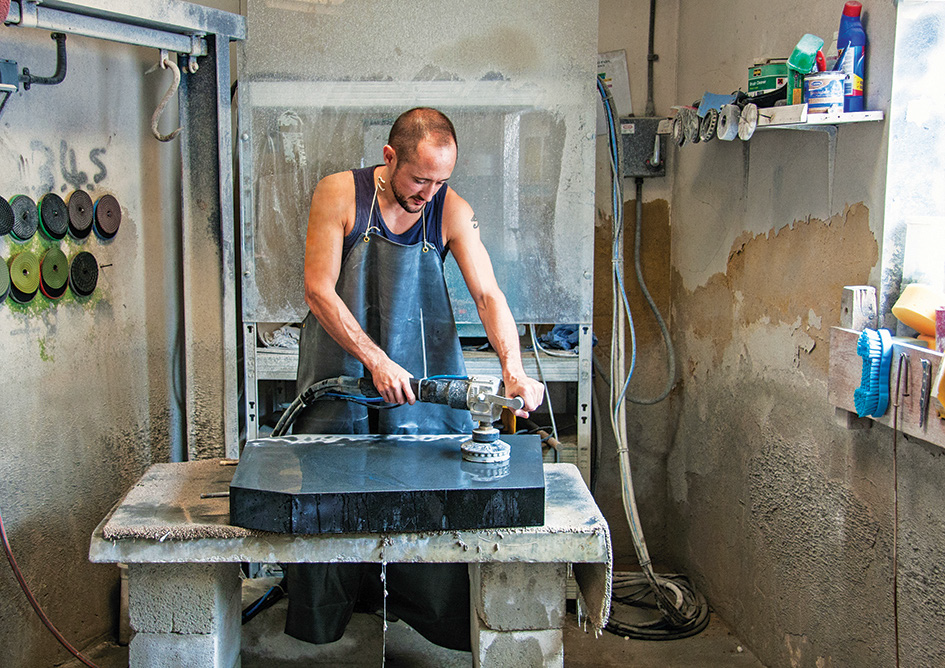 We pride ourselves on the quality and standard of our memorials. All of our workmanship complies with the National
Association of Memorial Masons Code of Practice. Materials are selected from all over the world and advice is readily given on the suitability of each material for every design.
BESPOKE DESIGN SERVICE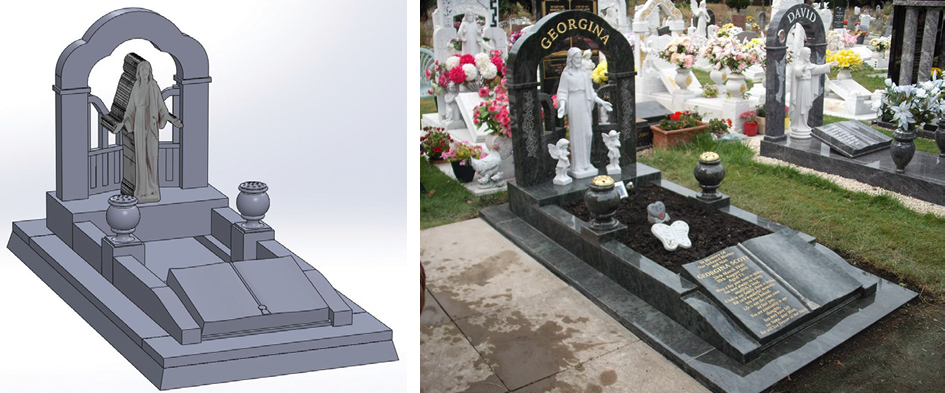 Every memorial is individually made and can be personalised through changes in design. We use CAD software to create 3D images to bring your ideas to paper before commissioning the design to production.
ADDITIONAL INSCRIPTIONS & RENOVATIONS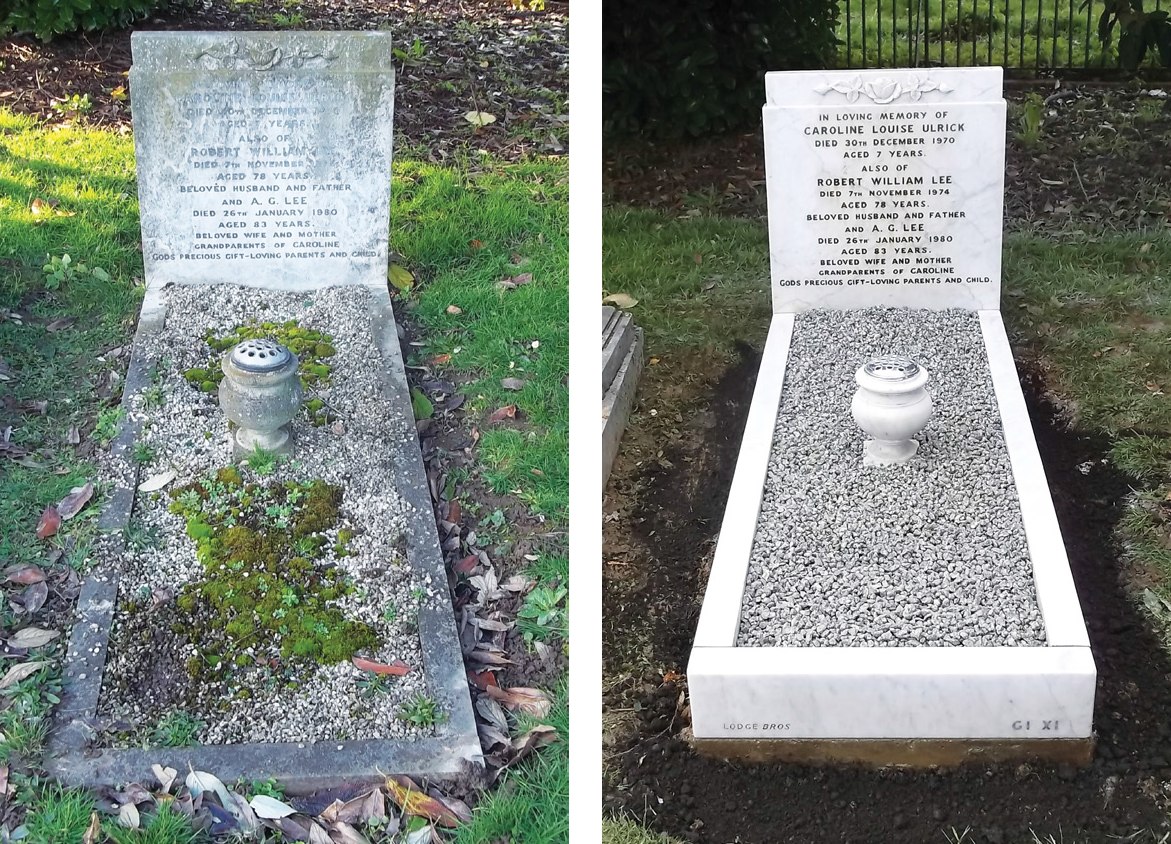 When an existing grave is re-opened for further burial, our masons will inspect the memorial and provide a report to our office so our Funeral Arrangers can discuss with you adding further names and details. We will also note any remedial work that may be required to bring the memorial back to its original condition.