The following page show a selection of hand carved memorials made from stones suitable for churchyards. Many of the stones have been traditionally used for memorials. There can be a variance in colour which enhances the character of these 'natural' stones.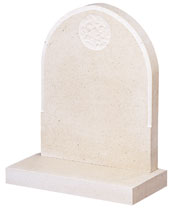 D1
Portland stone with tooled margin and deep carved rose in circular panel. The carving can be personal to requirements.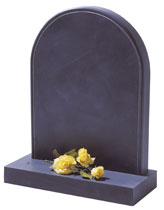 D2
Welsh Blue / Black slate with 'v' cut pinline and bullnose edge.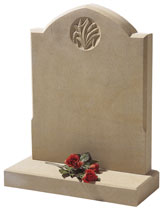 D3
York stone with chamfered edge and wheat carving.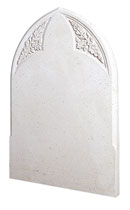 D4
Buff Limestone with acorn design.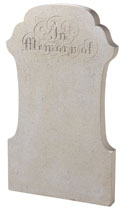 D5
Buff Limestone with ornate lettering.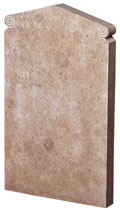 D6
Purbeck stone with scroll design.
D7
Portland stone with rustic edge.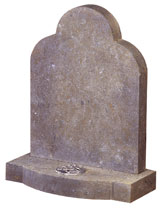 D8
Hornton stone with trefoil top.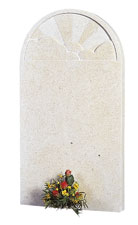 D9
Buff Limestone with sun and cloud design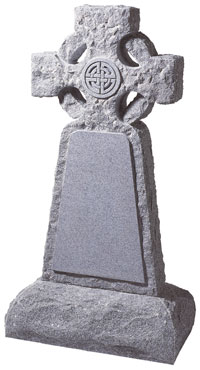 D10
Celtic Cross with rustic finish and raised panel for lettering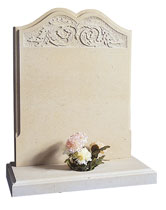 E1
Portland stone with carved acorn and leaf design.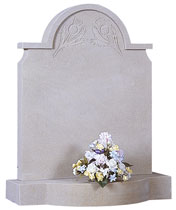 E2
York Stone with carved thistles.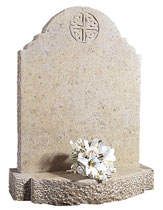 E3
Purbeck stone with carved Celtic cross and knotwork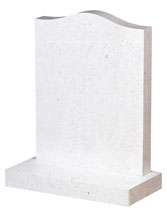 E4
Ogee top headstone in Buff Limestone.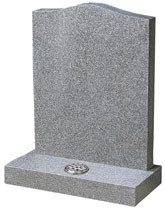 E5
Ogee top headstone in honed Dark Grey Granite.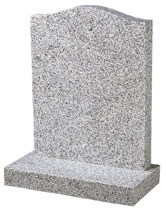 E6
Ogee top headstone in honed Light Grey Granite.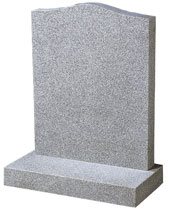 E7
Ogee top headstone in honed Karin Grey Granite.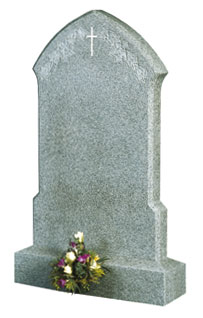 E8
A traditional honed Karin Grey Granite headstone with deeply sandblasted leaves and cross design.